Posted 13th of January 2001
ROY KINNEAR
Roy Kinnear, who played Keiller in the fourth series episode "Gold", died on 20 September 1988 (just 7 years after the episode was screened) after a fall in Madrid Spain whilst filming The Return of the Musketeers (1989).

He was born in Lancashire in 1934 and was a prolific actor. He appeared in over 130 film and TV productions in his long career, which spanned some 45 years. A graduate of the Royal Academy of Dramatic Art in London, he appeared in TV shows such as Richard the Lionheart (1962-3), Batman (1966), Nicholas Nickleby (1968), The Avengers (1964-9), The Goodies (1971-5), Man About the House (1974-5), The Sweeney (1975), George and Mildred (1976-8), and Minder (1980-9), and movies such as The Beatles' Help (1965), A Funny Thing Happened on the Way to the Forum (1966), Willy Wonka and the Chocolate Factory (1971), Alice's Adventures in Wonderfland (1972), The Last Remake of Beau Geste (1977), Watership Down (1978), and The Hound of the Baskervilles (1978), In 1980 his career was celebrated by This Is Your Life.

Roy was also known for his work for charity.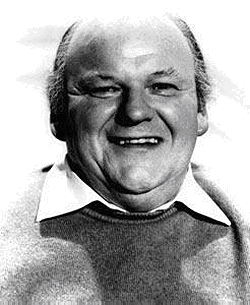 ---