Posted 21st of December 2007
Kaldor City - Checkmate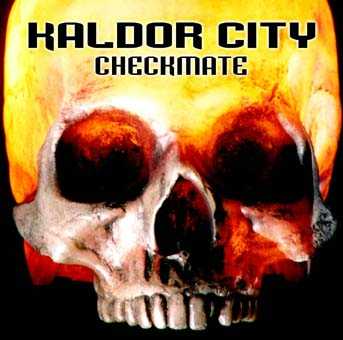 Release Date September 20th 2003
Story Five: Checkmate
Written and Produced by Alan Stevens
Directed by Alistair Lock
Creative Consultant: Chris Boucher
starring PAUL DARROW, RUSSELL HUNTER, DAVID BAILIE, DAVID BICKERSTAFF, DAVID COLLINGS, TREVOR COOPER, NICHOLAS COURTNEY, BRIAN CROUCHER, RACHEL FISHWICK, MILES GOULD, PETER HALLIDAY, PATRICIA MERRICK, PETER MILES and TRACY RUSSELL
"Cause and effect. It applies to everything."
Taren Capel's legacy is unleashed, and death stalks the streets. As Uvanov fights for his career and his life, Paullus contacts a force which could be the salvation of the people of Kaldor-- or their destruction.
With Carnell gone, Iago is the only one who can save the City from its fate-- but to do that, he must sacrifice everything...
Kaldor City: Checkmate uses the characters, situations and settings that appear in Chris Boucher's Doctor Who novel Corpse Marker to tell an apocalyptic tale of subterfuge and revelation.
A Magic Bullet Production
Cover design by Andy Hopkinson
Review by Sarah McEvoy More information, including a full cast list on the Kaldor City Web Site.
Occam's Razor - the First Kaldor City CD.
Death's Head - the Second Kaldor City CD.
Hidden Persuaders - Third Kaldor City CD.
Taran Capel - Fourth Kaldor City CD.
Cast Photos (On Kaldor City Web Site).
---