Paul Darrow and cast from Guards Guards
From Guards Guards at Brighton. On this day some members of Horizon (and Peter Tuddenham) went to see it. All pictures expand to larger versions.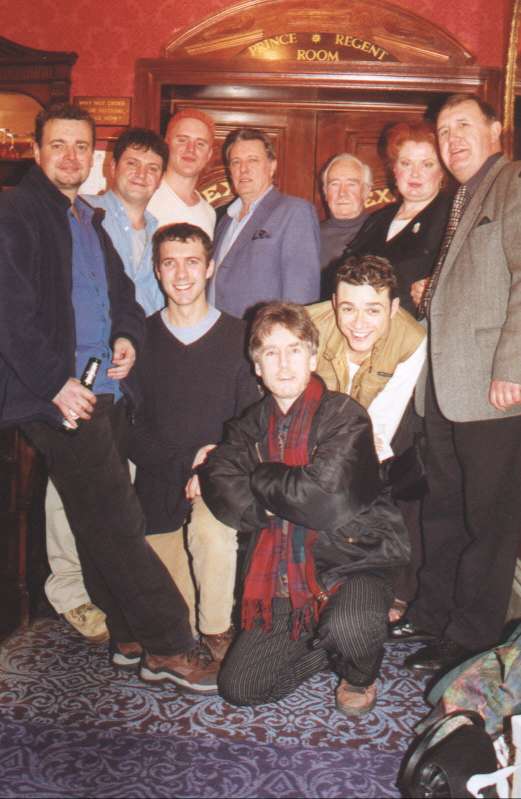 Starting at the right, standing, is Roger Bingham/Sgt. Colon.
Beside him is Roz McCutcheon/Lady Sybil Ramkin.
3rd from the right is Peter Tuddenham (the voice of Orac et al), not a member of the cast just visiting.
Then comes Paul Darrow.
Then in the red head is Iain Stirland/Lance Constable Carrot.
I believe the next one is Paul Cawley/Zebbo, High Priest, Arch Chancellor.
Then comes Nick Conway/Dibbler.
Kneeling, from left to right, Neil Sheppeck/Wonse's cousin the "Hero", Errol.
Then David Brett/Corporal Knobbs,
and finally Maddy Sparham/Librarian (out of costume).
Last updated on 17th of April 1999.