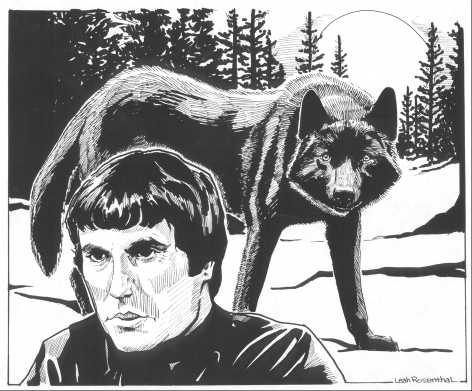 Night-dark hunter clothed in black,
Snarling loner of the pack,
Can we reach through dread of night
To know the reasons why you fight?
Are there lives with yours connect,
That you feel you must protect?
Or, are you with heart of stone,
Fighting for yourself alone?
Is there one that knows the art,
To twist the sinews of your heart?
Or will the seeker dare in vain,
To know the sources of your pain?
Are there those who seek your death
Whom you now hunt with frosted breath?
Do you dread the light of day?
Who's the hunter? Who the prey?
When the night's no longer fleet,
When you reach that final sleep,
Will you then lay down your head?
Or will you stalk the night - undead?